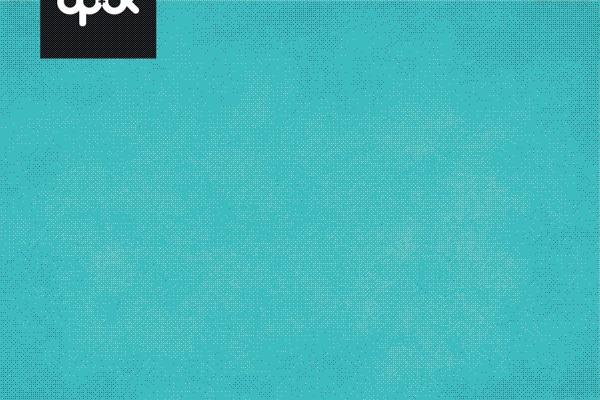 Dear friend,



2017. We got chills, they're multiplying: a new year full of unlimited possibilities. A lot of innovative projects are coming up and we sure want to tell you more. So go, go, go, go, go, go and read all about it.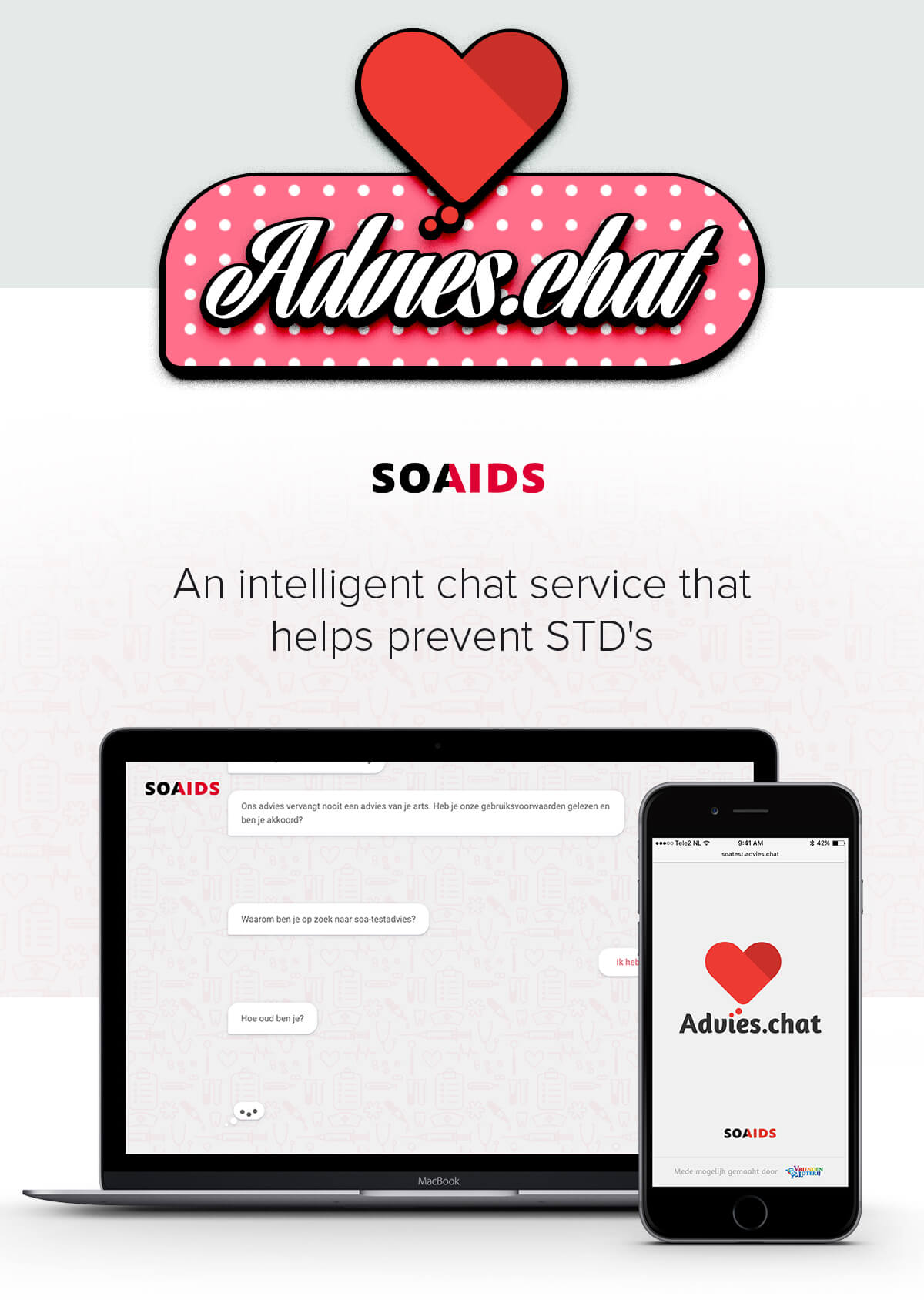 A chatservice that combines intricate, personalised conversation lines with a chatbot. By doing so we offer various themes to different target groups. Users can always interrupt the conversation by asking an open question which the system will first answer before getting back to the conversation.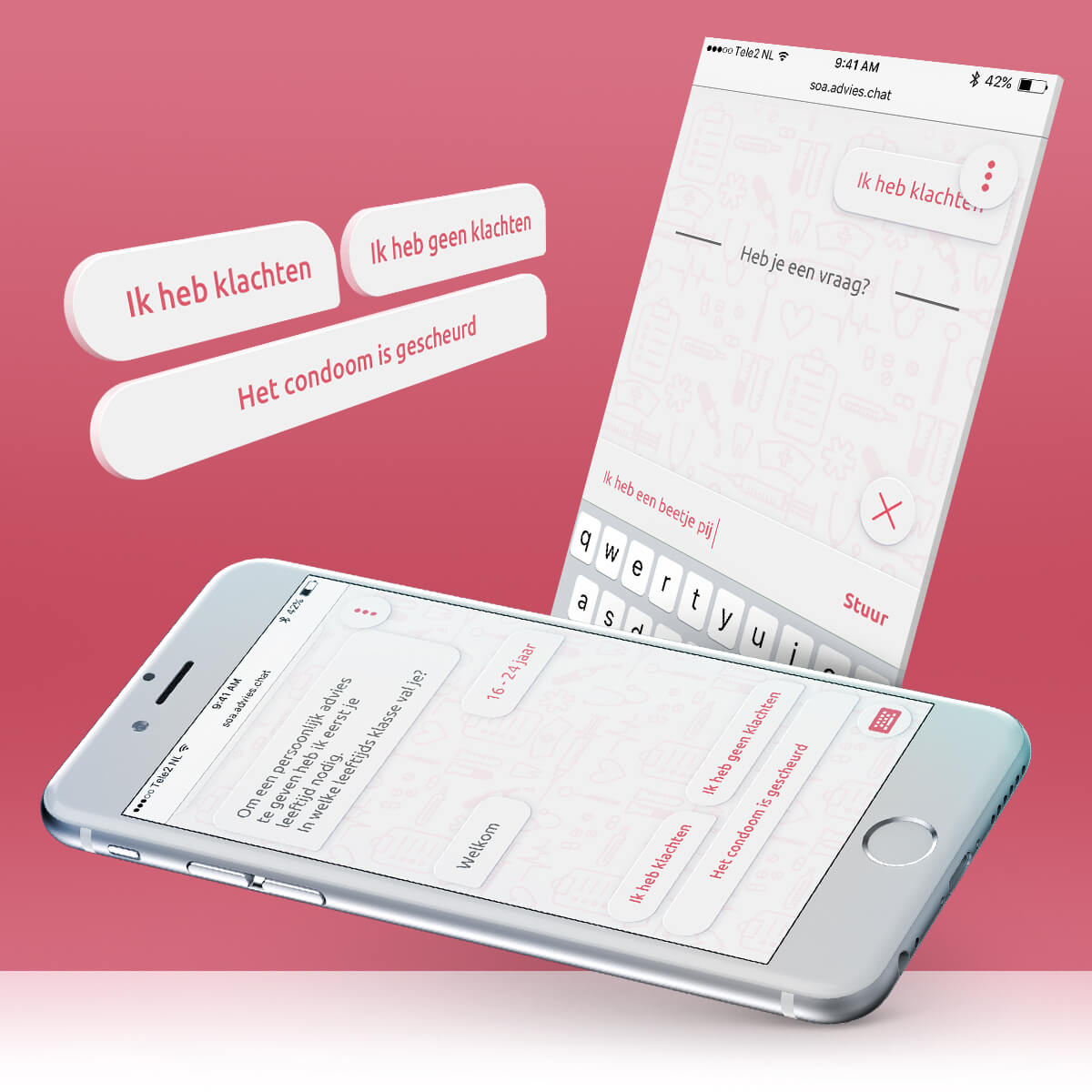 The first question we had to answer while making this semi-intelligent chat, is the identity: how to make it appear human without suggesting that you are talking to a human because simply put you are not.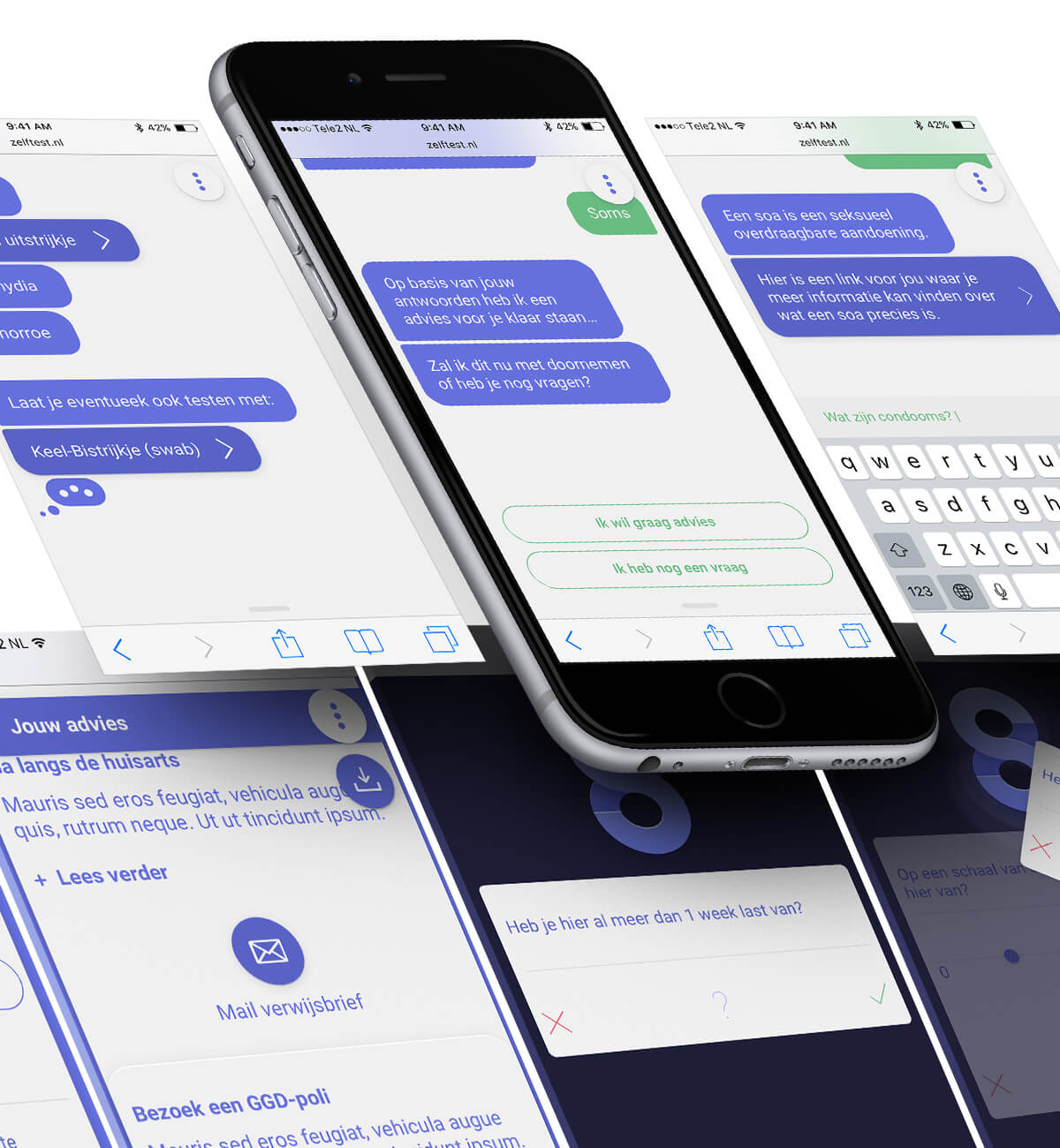 To determine the best UX and animation patterns we did extensive research into all different messaging apps and services where you have conversations with your family and friends . Think of 'typing' status on the speech bubble and connected speech bubbles copying natural intervals in speech.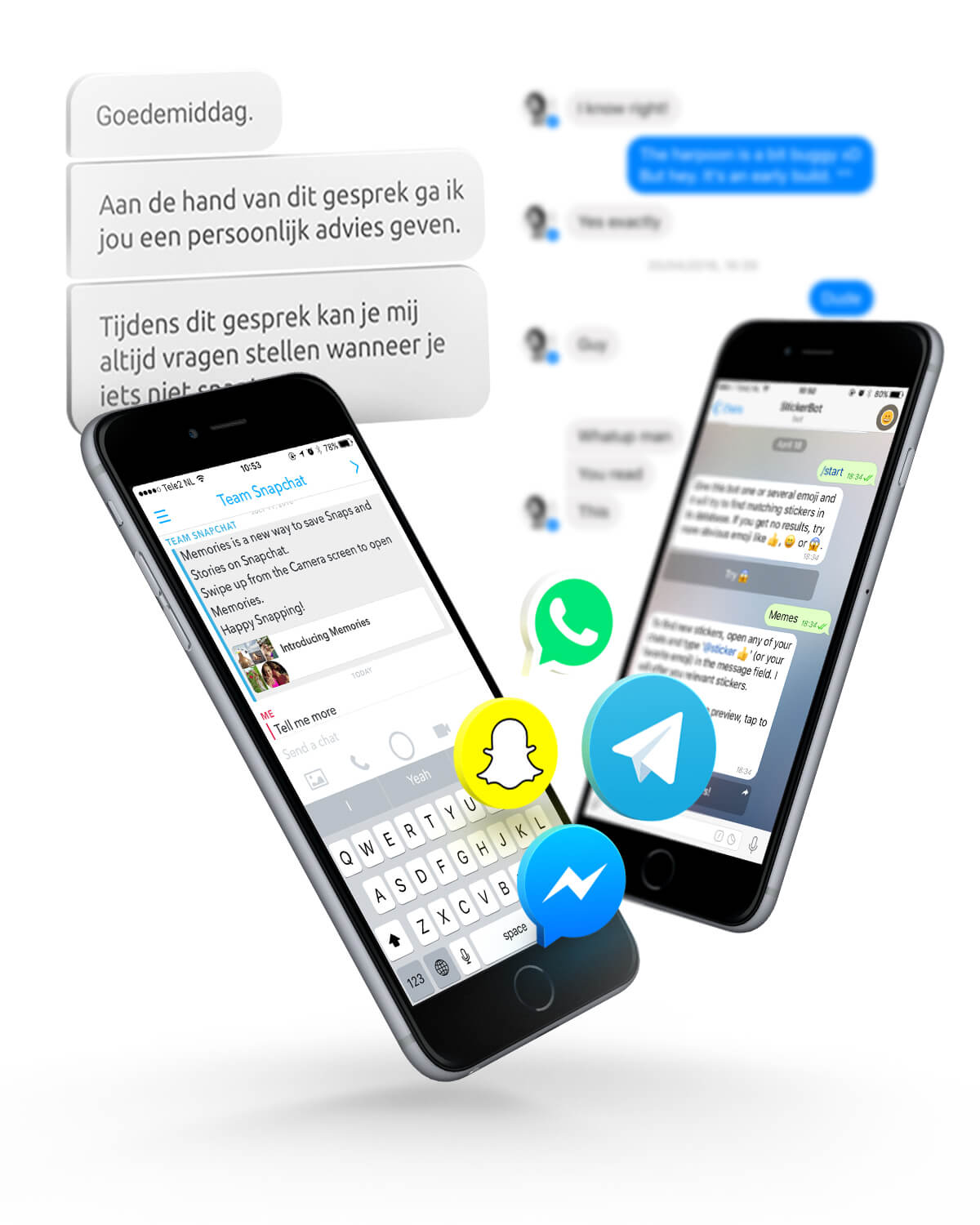 At the end of your conversation you receive a personalised report with advise regarding your issue. This can include a referral to a medical specialist, an std clinic or a direct link to purchase an std home test. The SOA Aids team can manage all the chats in one custom tailoring tool to manage the questions and create unique advice within one CMS.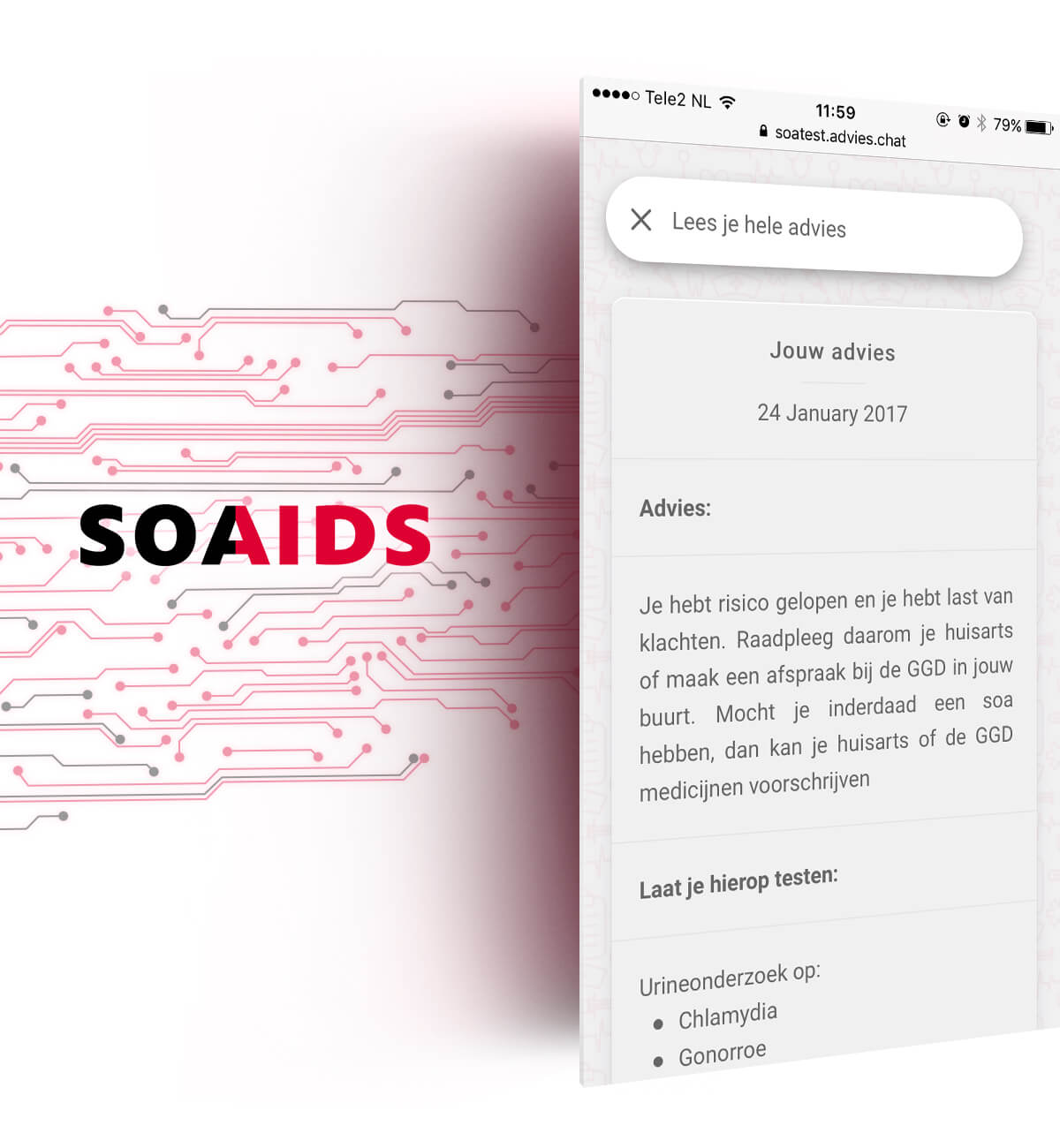 To cater specific targetgroups, using the same platform we have developed multiple identities for the different labels of SOA aids. Not only do they differ in appearance and url, but also in content and conversation lines is completely tailor made.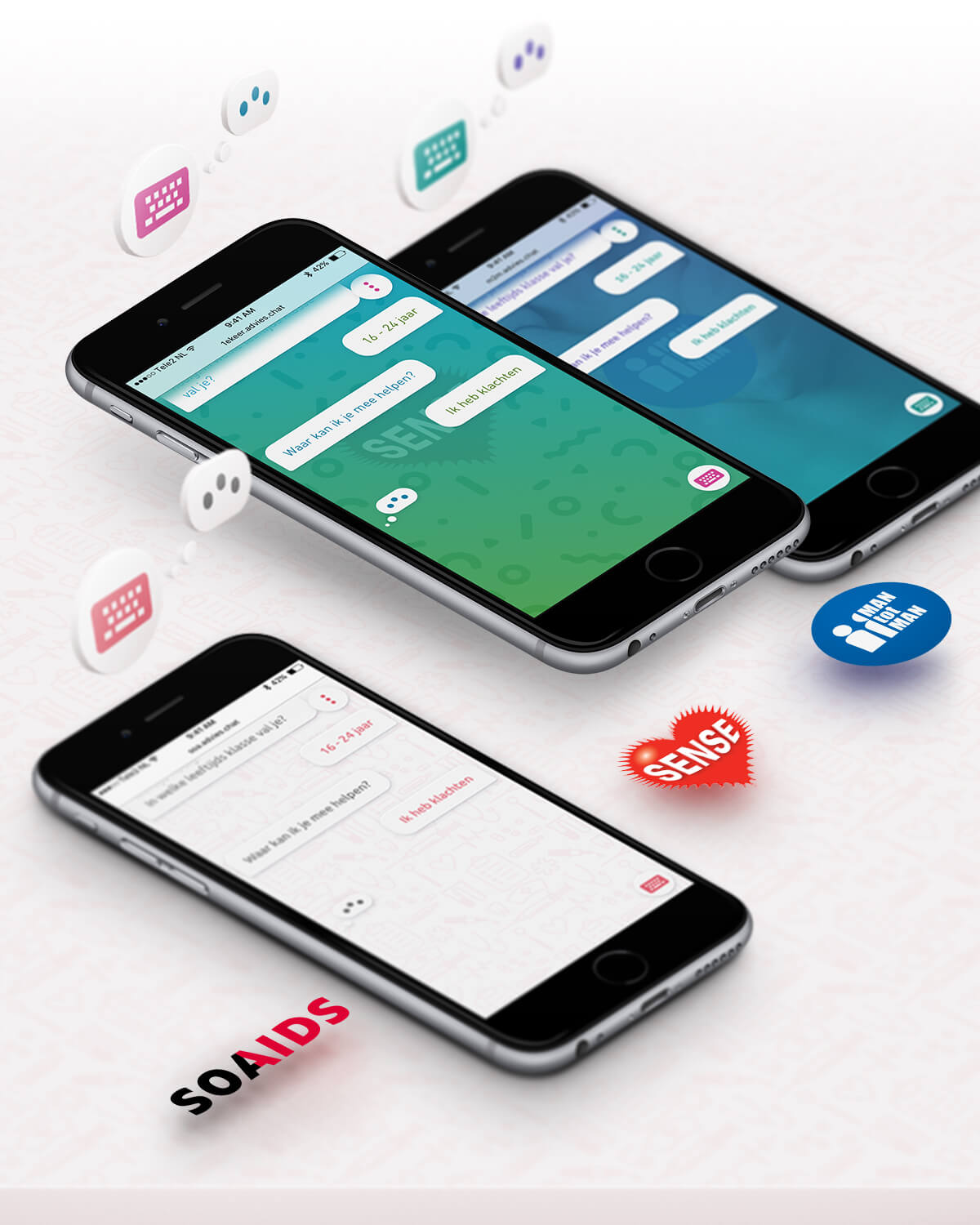 A trustworthy, private tool to ask your questions to before seeing your doctor. A complete new way of receiving advice on STD's and Aids.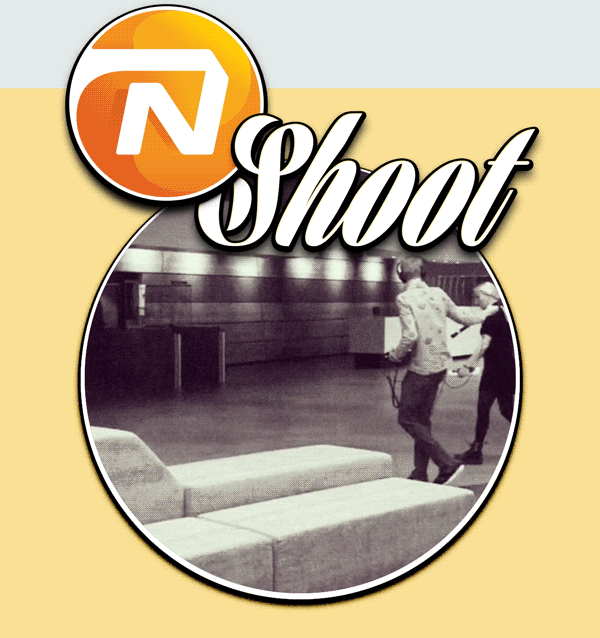 For NN, we are working on a platform that is going to explain the user more about their retirement plan. Who is able to explain it better than the Member of the Board, Head of Pensions at Nationale-Nederlanden himself? We caught him in the wonderful NN building near Rotterdam Central Station.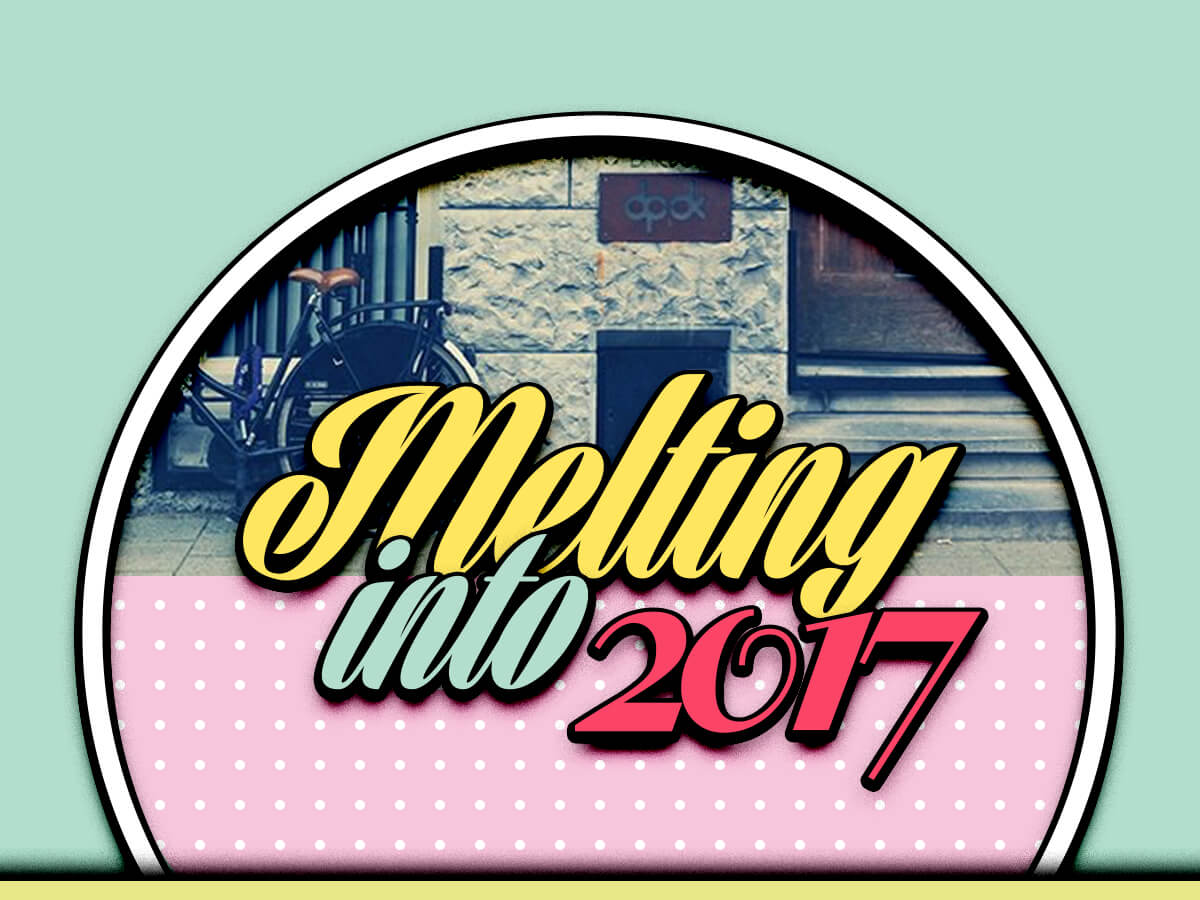 For the last weeks during lunch, Friday drinks or chemistries we always end up talking about the near future. What will 2017 bring to the table? Which trends will leave us surprised? Sharing, collaboration and synergy remain crucial keywords for every company that wants to stay ahead of the game…"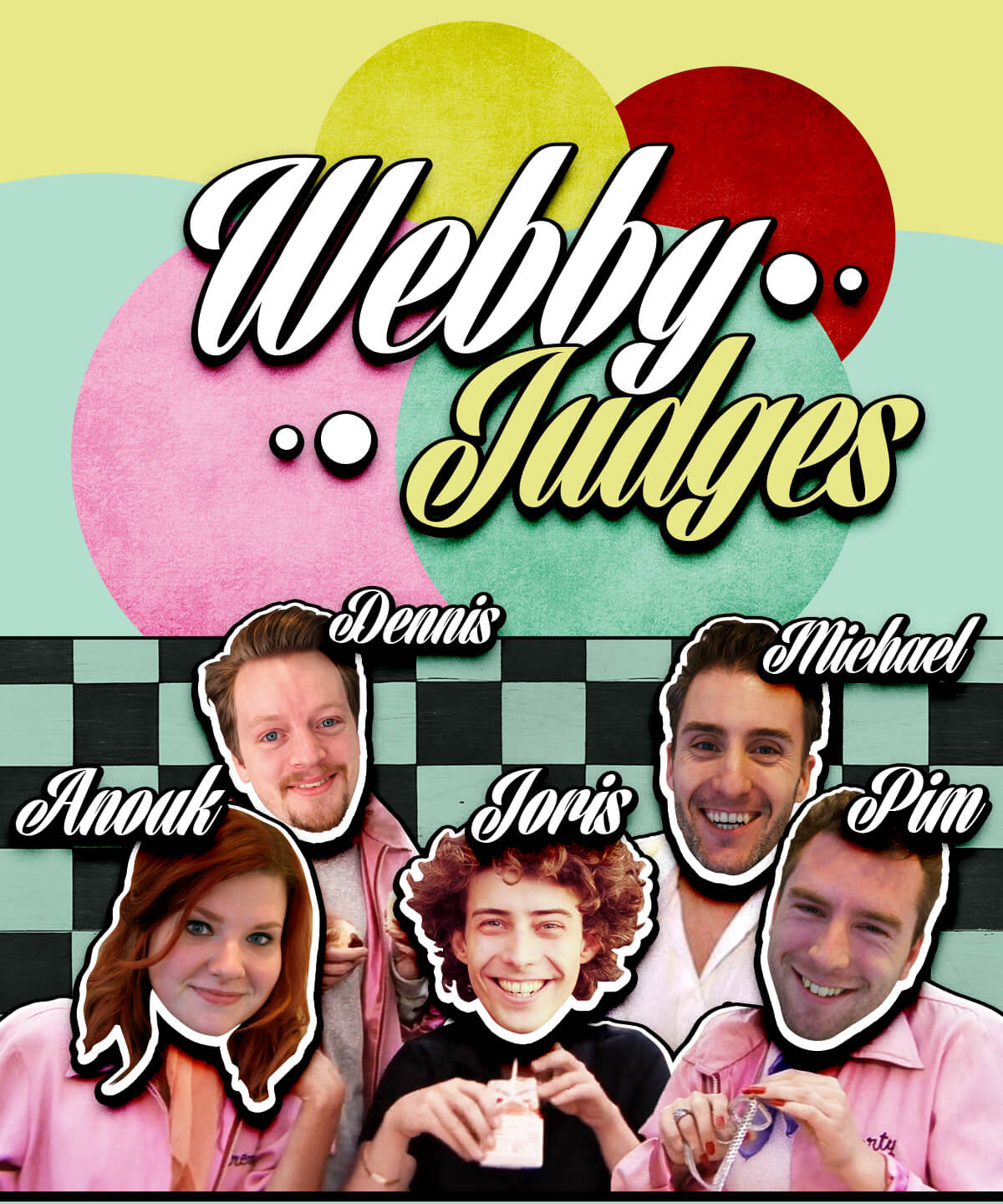 WOW!
Five of our DPDK family members are part of the renowned Webby judge 2017. They are ready to get impressed by all awesomeness.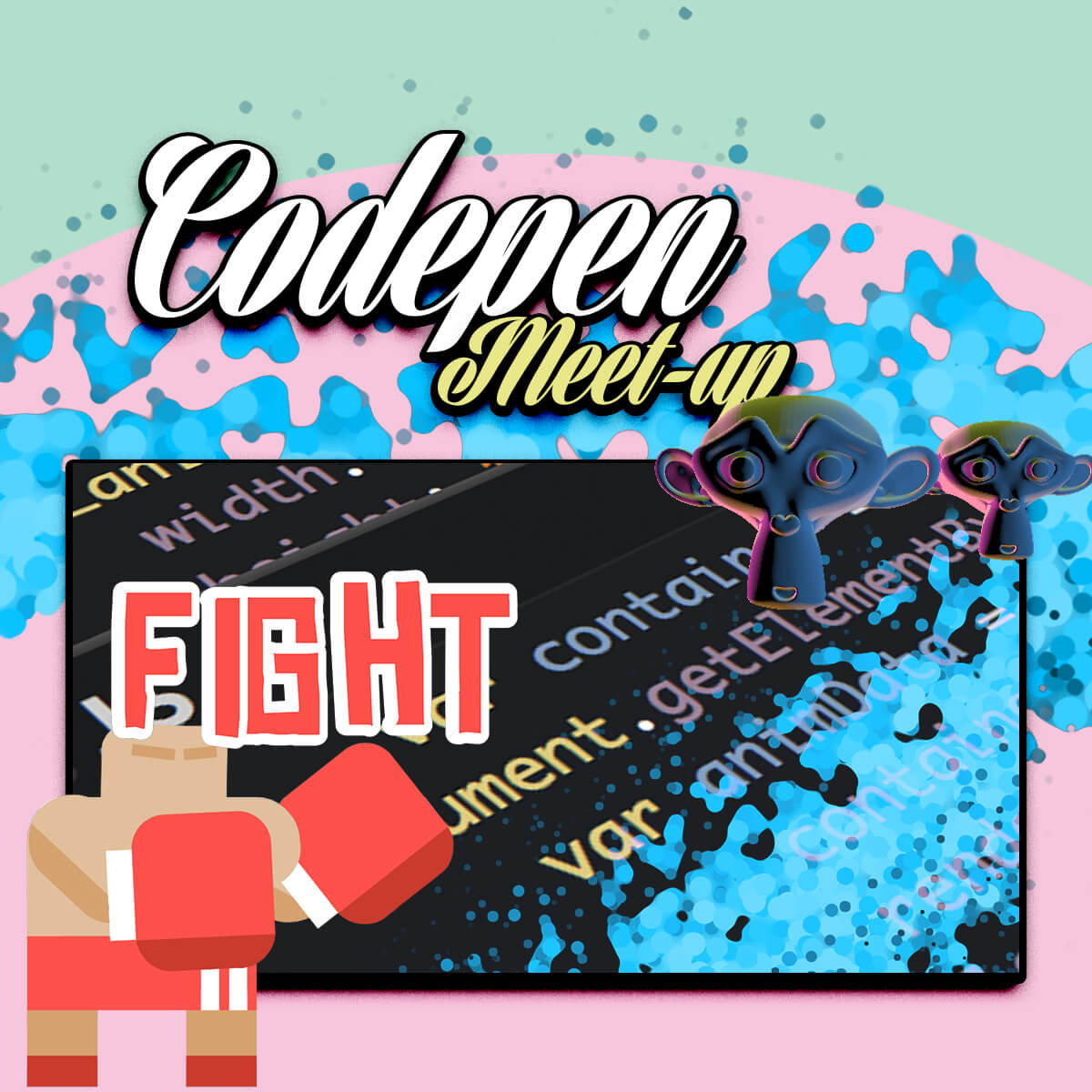 Keep talking, oh keep talking!
This February, we're hosting our very first official CodePen Meet-Up. Join us for another awesome eve. We will provide you a burger, a chair, a beer and loads of info.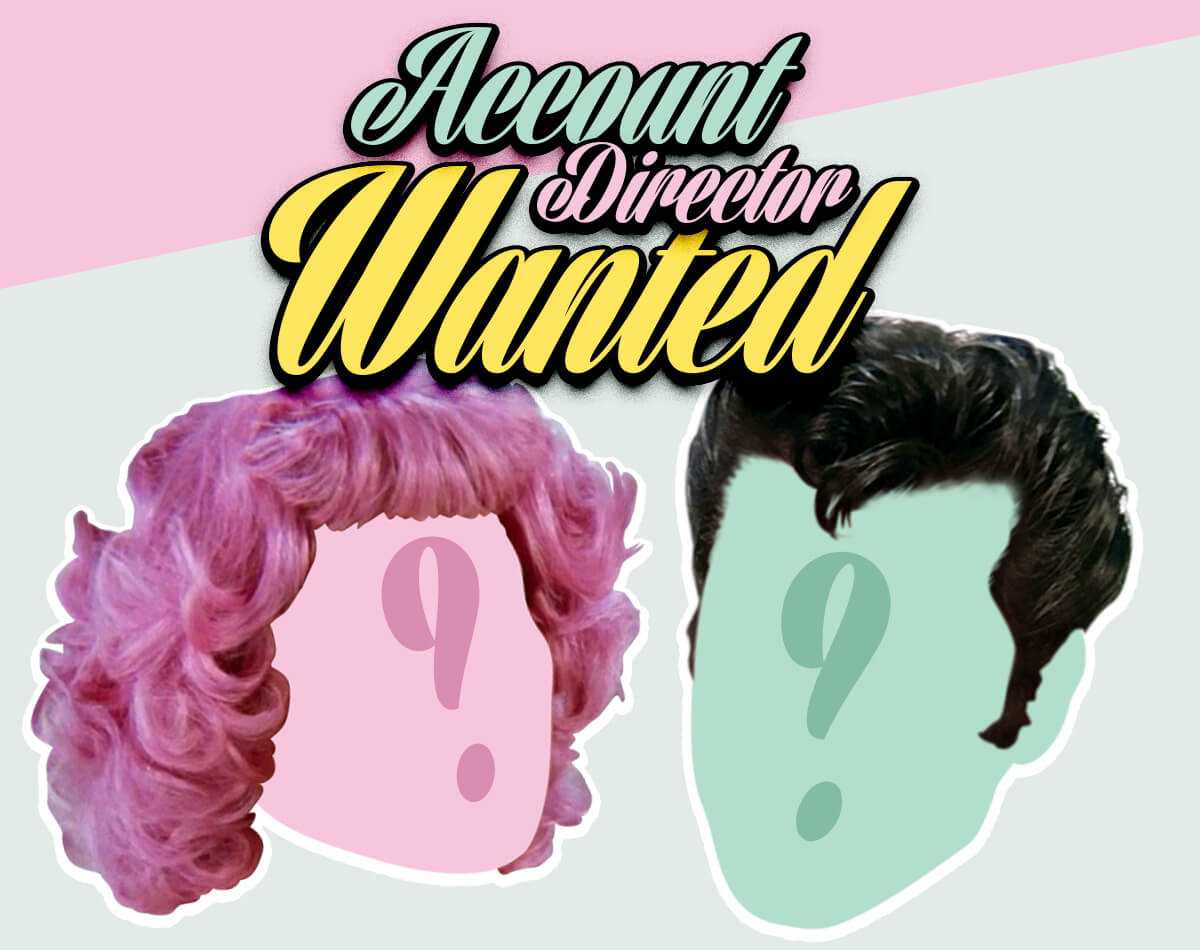 We are looking for a new member of our #DPDKfamily. Are you that passionate,
syst-o-matic, hydro-matic, ultro-matic sales driven account director? You're the one that we want.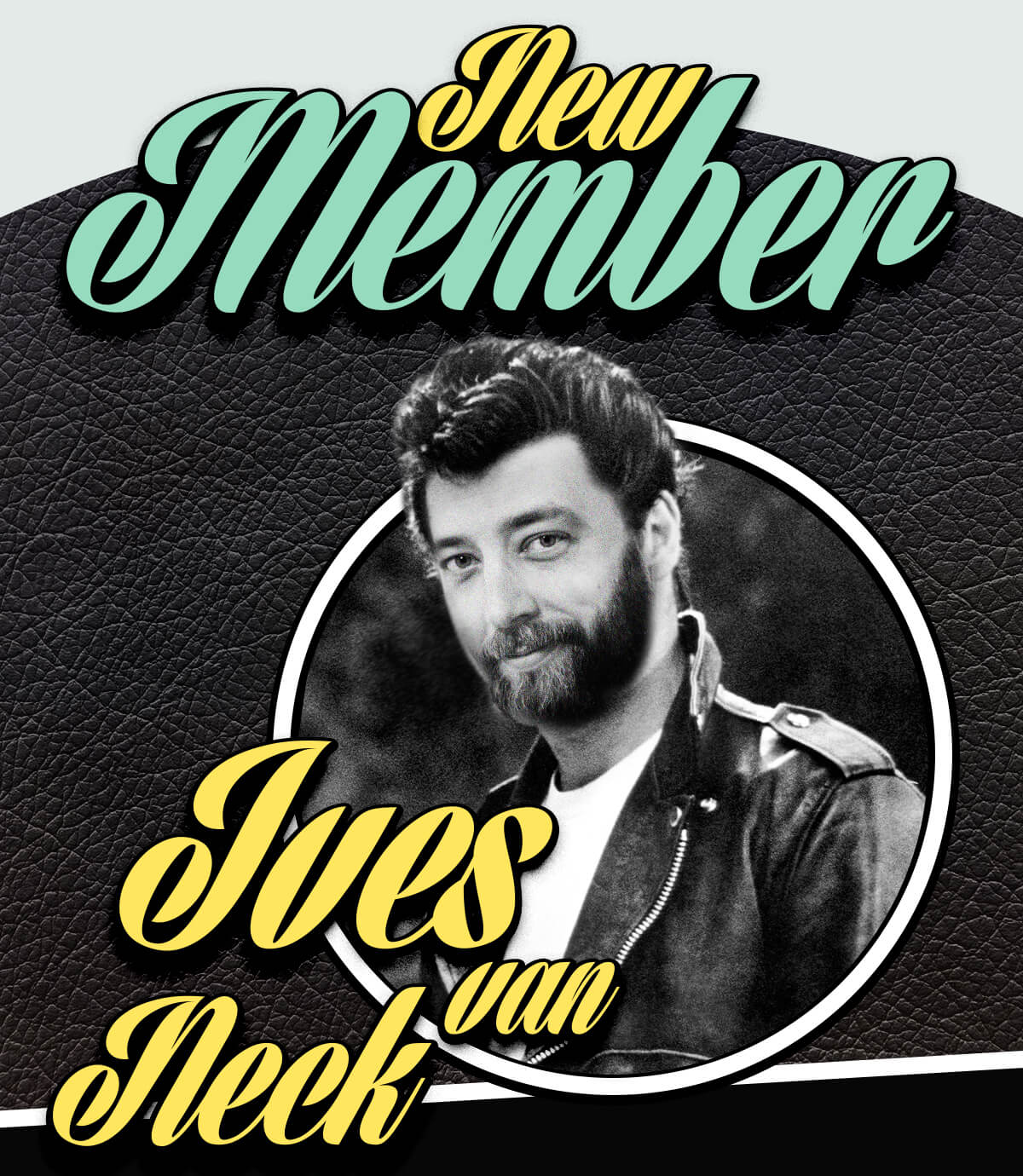 Meet our latest addition,
Ives ( PRONUNCIATION: IE-VES ).
This digital savvy is joining our lovely team of producers. This flamboyant guy is ready for some new adventures at DPDK.

Extra information: he has a 4.74 rating on Uber and visits the same barber as our backend developer Jon. What are the odds!